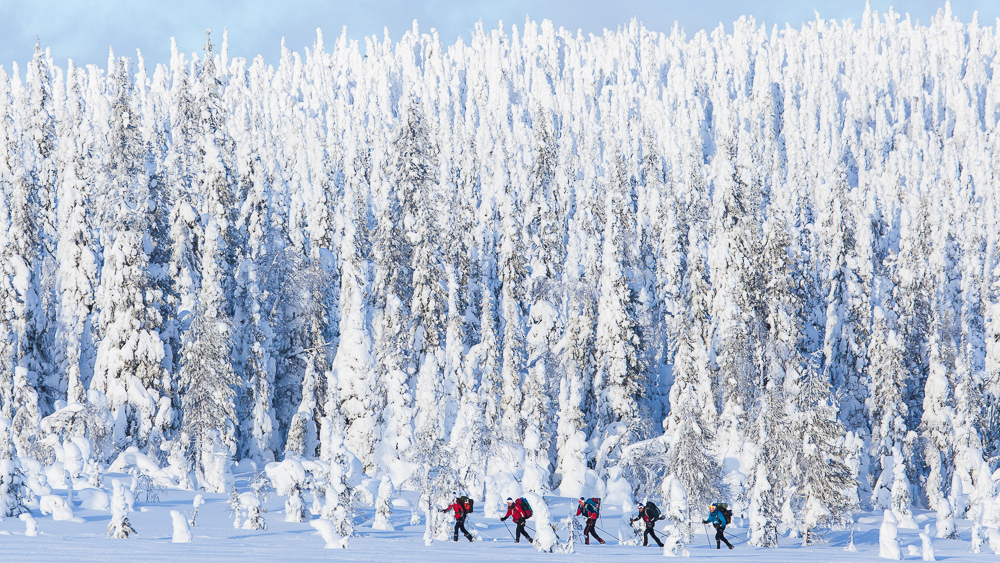 There are multiple reasons to join Border to Border ski and here we have listed five of them. This event is something you should experience at least once in a lifetime, but be careful, you might want to come back over and over again!
The people
Border to Border Ski is the best way to meet people all over the world with the same passion for skiing as you have. For example, in 2019 we had skiers from 22 countries! Several skiers have said that during the journey they have made some lifetime friends. Border to Border Ski sure is an unordinary experience, which you can memorize after years with your fellow skiers. In addition, the atmosphere between the skiers has always been good. If your glide does not work, you can be sure that someone is there to help you out. Skiers share tips between each other without hesitation!

Pristine nature
There more reindeers than people living in Northern Finland. The area is loosely populated and this why the nature is truly pristine. You are able to ski kilometers after kilometers and see only beautiful Finnish pinewood, swamps and fells. Border to Border Ski is a relaxing experience for those seeking peaceful, pristine nature.
Authentic atmosphere
The authentic atmosphere of Border to Border Ski stems from the volunteers who make the whole event possible every year. To assure that each skier gets to the goal safely, there are multiple small village unions working for the same target. Every day there are several service points during the ski, which the local people living in the villages nearby run. They prepare your lunch and welcome you with a smile. The different language is hardly a problem, they will help you the best they can. Moreover, also your guides and the guys driving the snowmobile after you, are all volunteering. We do not offer you a luxury holiday with fancy restaurants but a genuine hospitality with a big heart.

Guarantee of snow
Year 2020 is already the 37th for Border to Border Ski and every year there has been enough snow to organize the event. Of course, the amount of snow differs year to year, but all in all March is a great time to come to Finland for a ski holiday. In fact, people in Northern Finland have their own national ski holiday at the same time! Normally, the amount of snow in March differs from 60cm to 1m.
Experience the above ordinary
The Northern Finland has magic. In addition to the ski, you may experience all sort of amazing things. If you are lucky, you may witness northern lights. March is one of the best seasons to see them. However, if you are not lucky with the northern lights, we can guarantee you to experience the Finnish sauna and the beautiful winter wonderland. In addition, you will get to eat more raisins and pickled cucumbers than ever!