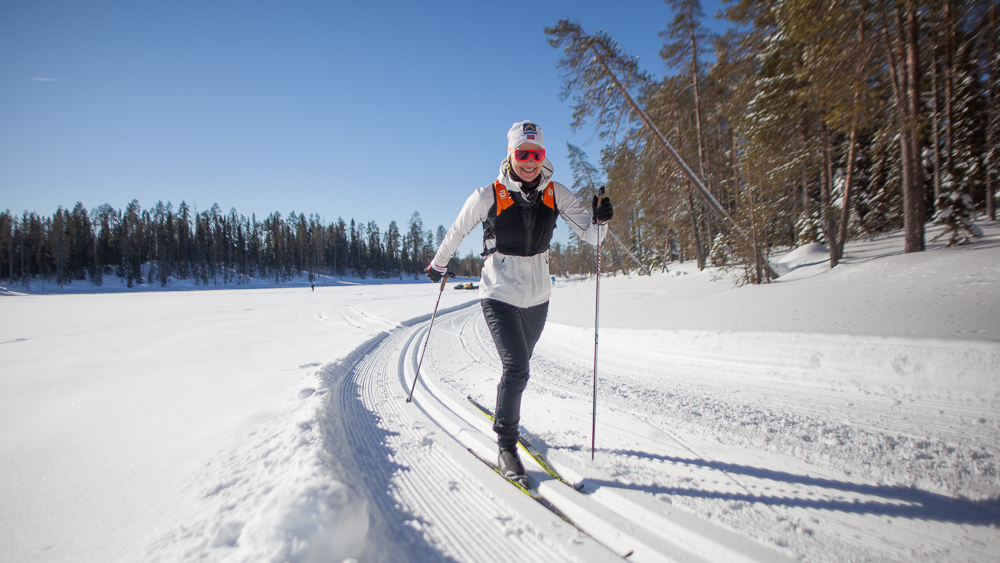 If you didn't find the answer to your question yet, don't hesitate to contact the RR office:
Border to border –skiing INFO
This email address is being protected from spambots. You need JavaScript enabled to view it.
Travelling in Finland and arrival to Kuusamo
Q: I wonder if there in transportation to the international camp and course centre of Oivanki or do I need to take a taxi? Is there possibility to have dinner in the Oivanki?
A: It's your duty to get yourself to Oivanki. The distance from the airport to Oivanki is about 16 km. In Oivanki there is a dinner for the skiers from 16.00 to 19.30 and an information meeting for everybody at 20.00. After the info-meeting there will be evening snack. Remember tell your arrival information (date, time, is it bus or flight etc.) to the Border to border skiing –info.
Q: We will arrive to Helsinki and all the flights to Kuusamo are very expensive. Do we have another alternatives to go to Kuusamo, maybe by train, or by bus, etc.?
A: When you come to Helsinki, you can take the train to Oulu and from Oulu you can take Bus to Kuusamo.
Q: I have a departure flight from Oulu airport at 11.15. What time do I need to be at the airport? I would like to go to Oulu by your bus from Tornio.
A: You need to be at the Oulu airport atleast 10.30 if flight is 11.15. Our bus from Tornio leaves at 7.45, so we will be in Oulu at 10.00 and you can catch your flight.
Q: Finally we will take the train to go from Helsinki to Oulu (and bus from Oulu to Kuusamo), and the train again to go back from Oulu to Helsinki. What time does your RR bus arrive to Oulu? We wanted to make the reservation for the train from Oulu to Helsinki, and it is important to know the hour.
A: It takes about 2 hours to drive from Tornio to Oulu (look the answer above). You can book your train approximately from 11.00 because we will first take the people to the Oulu airport.
Q: Our scheduled return flight to Helsinki departs from Kuusamo at 2.05 pm. Will the bus from Tornio arrive in time to Kuusamo to catch that flight?
A: No, flights from Kuusamo must depart after 3:00 pm.
Q: To come back to Helsinki we have the possibility to take a flight from Oulu Airport at 6.30 am. Is it possible?
A: If you take so early flight from Oulu you can't use our RR bus because it leaves from Tornio at 7.45 am. Perhaps only way to go to Oulu is by taxi, if you don't go there already on the previous evening by bus or by train. You can check the bus and train timetable from the links on right.
Q: To come back to Helsinki we have the possibility to take a flight from Kemi Airport at 6.05 am. Is it possible?
A: If you take so early flight from Kemi you can't use our RR bus because it leaves from Tornio at 7.45 am. But at the Tornio city hotel there is an taxi which you can take 5.00 am and it will catch the flight.
Charges
Q: If I cancel my registration now or I can't take part the event finally, how much does it cost?
If you wish to cancel your registration to the Border to Border ski, the organization will refund the registration fee until December 31st excluding the deposit of 100€. We highly recommend to take an insurance, which covers the registration fee. You can cancel your registration by emailing to This email address is being protected from spambots. You need JavaScript enabled to view it..


Services (accommodation, food, etc.):
Q: I'm vegetarian and my husband has the lactose intolerance. Do you have special food for us?
A: Yes. As long as you inform us beforehand about your diets, we will make sure you have right food. All allergies and diets must be told beforehand to RR info. Remember to ask your diet food at the accomommodation places.
Q: When do we get the information about the skiing week?
A: Skiers will receive an information letter from RR office in beginning of February.
Q: What about the winter in Finland? How is the weather during the skiing week?
A: Winters in Finland varies a lot from year to year. It can be sunny or snowing and temperature can vary from –30c to +3c. Weather can vary even during the week and the day. Mornings can be very cold (-30c) and during the day it can be a lot warmer (-5c). You should check the weather in Lapland beforehand.
Q: Do I have any chance to go to shop during the week?
A: There are grocery stores in Taivalkoski, Ranua and Tornio near by. In Taivalkoski, the grocery and pharmacy are 1,5km away and we can assist you to have a taxi. In Ranua (5th day) there are shops and other services near the accommodation. In Tornio, there is an shopping mall in walking distance.